RECO INTERNATIONAL considers the social responsibility as highly important as succesful and sustainable economic development is only possible within a solidly and caring society.
Therefore RECO INTERNATIONAL decided to support children in deprived countries in their education.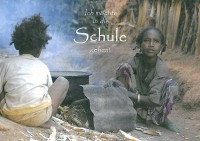 ("I want to go to school!")
Due to this reason RECO INTERNATIONAL has taken over the complete financing of the construction of the Primary School Project for 362 children in Miklo in the province of Derra / Ethiopia in 2008/2009. It is part of the development aid of the Austrian aid organization "Menschen für Menschen".
The new primary school consists of five blocks with classrooms, one office building, one residential building for teachers and one building for the teacher's lounge as well as storage facilities.
Please find below some photos of the Miklo Primary School: